High Voltage Cable Tester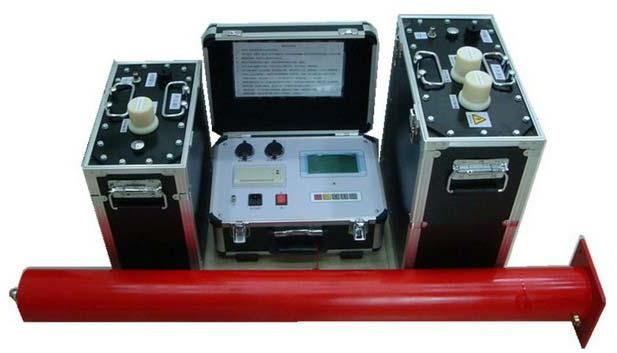 | | |
| --- | --- |
| Business Type | Exporter, Supplier, Retailer, Wholesaler |
We offer High Voltage Cable Tester that is fully computer controlled. It is used as a pass or fail test for cables. Small size, lightweight, large screen LCD, test report, and easy usage are the prime highlights of our High Voltage Cable Tester. Available at very feasible prices, High Voltage Cable Tester comes in different specifications to suit all the requirements of our customers.
Highlighting Features :
Data of current and voltage are obtained directly through the sampling of High-Voltage side and it is true and accurate.

Over-voltage protection: the instrument will shut down to protection within 20 ms when the output voltage is exceeding limiting values of setting. 

Over-current protection: designed for dual protection of high and low voltage, downtime protection can be accurately set in high-voltage side. Shut down to protection times is within 20 ms when the current of low-voltage sides exceeds reacted current. 

High-voltage output protection resistor design in inbuilt and there is no need of additional external resistor.
Specification :
Output frequency : 0.1Hz0.05Hz0.01Hz
 Loading capability : 0.1 Hz maximum 0.6µF, 0.05 Hz maximum 1.2µF, 0.02 Hz maximum 3.0µF
Accuracy : ± (3% of full scale +0.5 KV)
Voltage waveform distortion≤5%
Condition of use : indoor, outdoor
Temperature : -10+40 humidity ≤85%RH
Power supply : C50 Hz 220V ±5%
Power Fuse : 25 A
Read More...
Looking for "
High Voltage Cable Tester

" ?